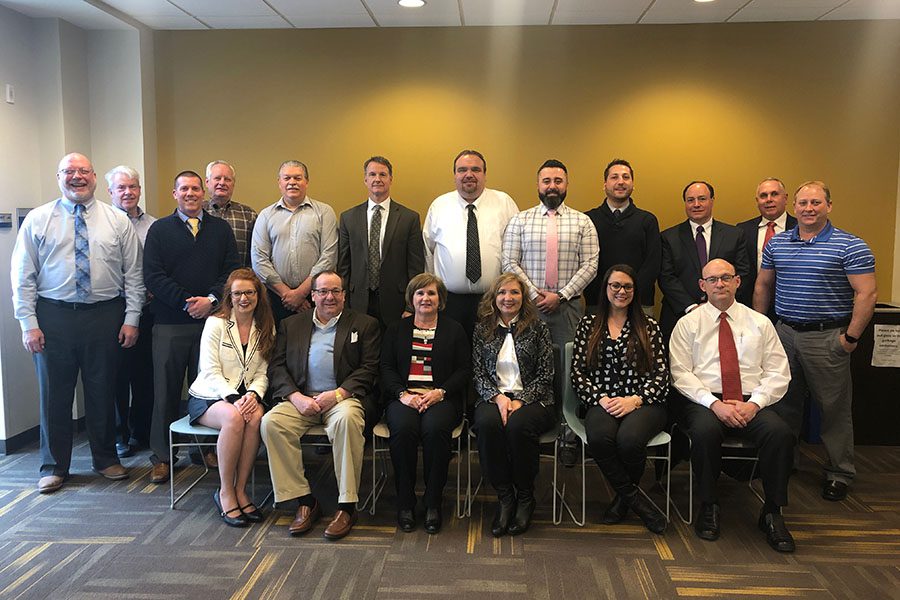 On January 7th, 2020, Burns & Burns Insurance hosted their first quarterly producers meeting of the year. Nineteen employees from all 9 branches of the company gathered at Clarion University. The purpose of the meeting was to discuss the goals for the new year, leveraging new tools for insurance agents, learning about personal branding, and overall continuing to make Burns & Burns the best insurance agency for their clients.
The day-long meeting consisted of sessions presented by Scott Burns, Alexis Burns, John Fauzey and Olivia Keltz, including a motivational presentation, personal branding and social media, and brainstorming meant for helping each other. A delicious breakfast and lunch were catered by Chartwells of Clarion University. Burns & Burns would like to thank all of their licensed insurance agents for traveling to Clarion and having a successful and productive meeting.
Burns is a 4th generation independent insurance agency with 9 branches across Northwestern Pennsylvania. These branches include Clarion, Bradford, Clearfield, Erie, Meadville, Mercer, New Wilmington, Tionesta, and Warren. The full-service agency recently celebrated their 80th anniversary in business in 2019. Representing over 60 insurance carriers, Burns & Burns is licensed to do full coverage, including auto, home, life, business, health, Medicare, events, weddings AND MORE! With over 900 combined years of experience, Burns & Burns is sure to find you the right fit for ALL of your insurance needs!