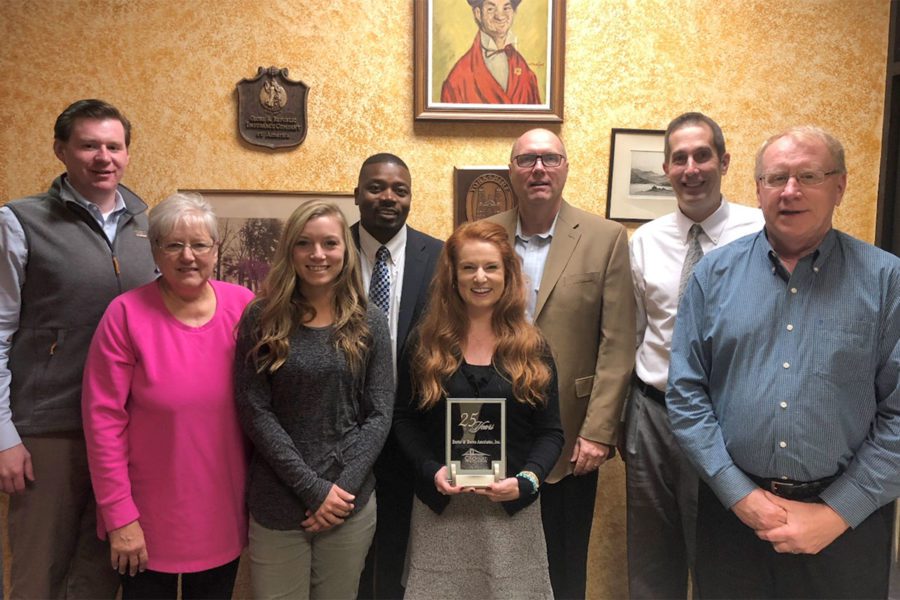 In 2019 Burns & Burns is celebrating 25 years of partnership with Cincinnati Insurance! Our journey with Cincinnati began on November 3rd of 1994 and on November 11th we had our representatives in the office to have a little celebration together. We are thankful for all that Cincinnati Insurance does for our offices, including continuing education. Here's to 25 more!
Cincinnati Insurance Company, founded in 1950, has four more subsidiaries in their portfolio. These include Cincinnati Casualty Company, Cincinnati Indemnity Company, Cincinnati Life Insurance Company and Cincinnati Specialty Underwriters Insurance Company. Cincinnati is among the nation's top 25 property casualty insurers based on net written premiums.
Burns & Burns is also celebrating their 80th anniversary in business in 2019. Burns is a 4th generation independent insurance agency with 9 branches across Northwestern Pennsylvania. Not only does Burns & Burns do business and life insurance, they are licensed to do full coverage, including auto, home, health, Medicare, events, weddings AND MORE! With over 702 combined years of experience, Burns & Burns is sure to find you the right fit for ALL of your insurance needs!