Burns & Burns Insurance hosted Pat Holleran from Cincinnati Insurance to teach a class about Commercial Kitchens on May 20th, 2021. Pat is the Senior Loss Control Field Director for Cincinnati. The attendees of the continuing education class from the B&B Clarion commercial team included Scott Burns, Alexis Burns, Wendy Stewart, Jamie Knoch and Jessica Coull. The session was intended to provide a better guidance and knowledge of the exposures and controls available when prospecting or surveying a commercial kitchen operation. This will help better educate clients and future clients on best practices and loss control methods to aid in keeping insurance costs low and decrease the likelihood of a loss.
Pat Holleran also shared some fun facts during the class. During 2010-2014, an estimated 7,410 structure fires occurred in eating and drinking places in the U.S. These resulted in 3 deaths, 110 civilian injuries and $165 million in property damage. Cooking equipment was the leading cause of such fires. The B&B team also learned that proper housekeeping is vital in kitchens, because failure to clean was the cause of 22% of structure fires.
Burns is a 4th generation independent insurance agency with 9 branches across Northwestern Pennsylvania. These branches include Clarion, Bradford, Clearfield, Erie, Meadville, Mercer, New Wilmington, Tionesta, and Warren. The full-service, Trusted Choice agency recently celebrated their 80th anniversary in business in 2019. Representing over 60 insurance carriers, Burns & Burns is licensed to offer many lines of coverage, including auto, home, life, business, health, Medicare, workers' compensation, benefits, events, weddings AND MORE! With over 900 combined years of experience, Burns & Burns is sure to find you the right fit for ALL of your insurance needs! Visit their Facebook page or website for more information or a free quote!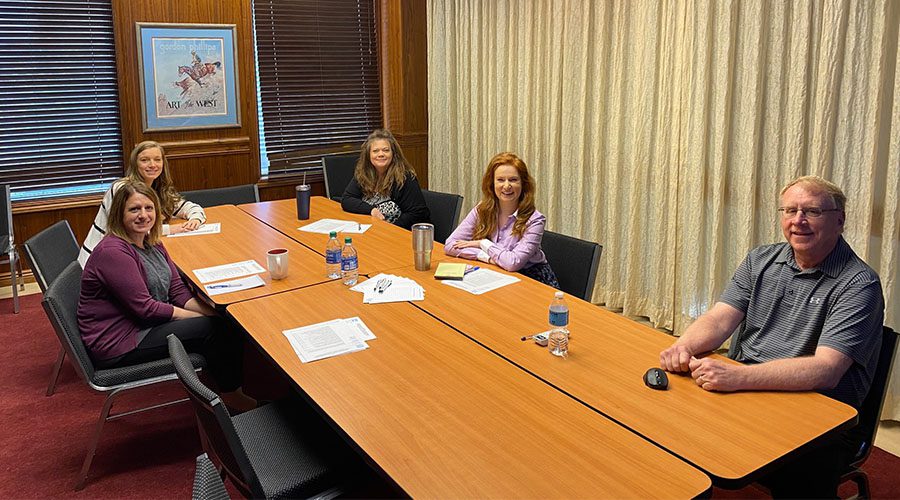 Pictured (left to right): Jessica Coull, Jamie Knoch, Wendy Stewart, Alexis Burns, Pat Holleran